Solution
New products and services are the sources of growth for companies.
While many companies consider creation of continuous innovation to be a top priority,
we propose "Process & Organization Re-engineering" and "Operations Support."
What is

continuous innovation?
Discovering and creating new values and bringing fundamental changes to companies and society
Innovation is the creation of new values in people and society. We believe that innovation management is essential to achieve continuous value creation. For the advancement of innovation management, we introduce solutions for achieving changes in the area of Strategy, Ideas, Selection, Implementation, and People/Culture/Organization/IT.
In order to maintain a competitive advantage in a rapidly changing world, it is necessary to maintain core businesses while investing in new growth areas at the same time. Improve your strategy implementation by drawing a blueprint and a path to its achievement, and developing a process for optimal resource allocation.
View strategy-related solutions
Ideas are the source of innovation, and the process for creating and growing excellent ideas is the growth engine of the company. We will help improve the performance of innovation by designing processes to maximize the knowledge and creativity of the organization and creating an environment that encourages challenge.
View idea-related solutions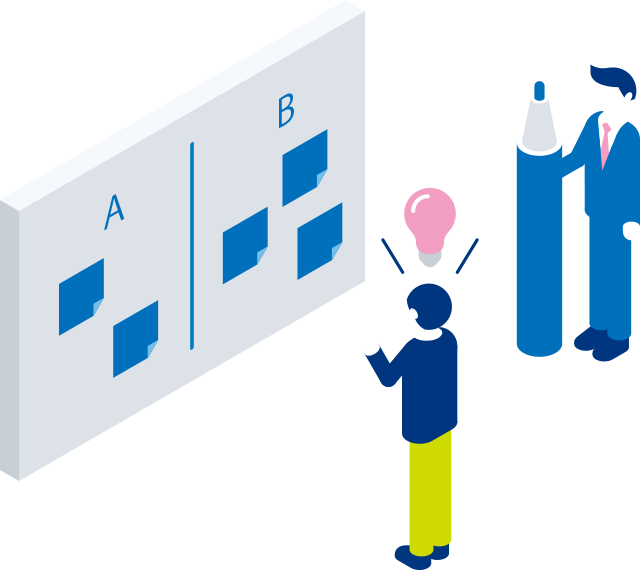 The only way to choose the best idea is to get feedback from the market and reduce the risk of new product development. There is a need to create an environment for developing ideas into business concepts and speedily verifying business and technical aspects through social implementation and prototype development.
View selection-related solutions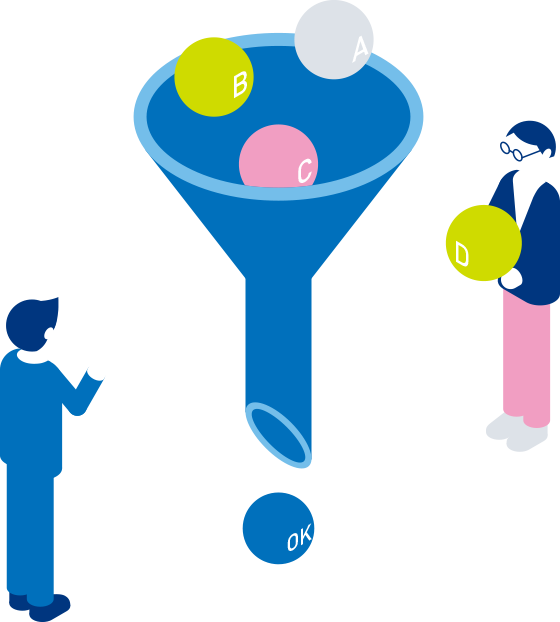 In order to survive the fiercely competitive environment, we need the ability to bring attractive products and services to market faster, cheaper, and with higher quality with limited resources. Building a promotion system and process to manage development projects across departments smoothly is directly linked to strengthening competitiveness.
View implementation-related solutions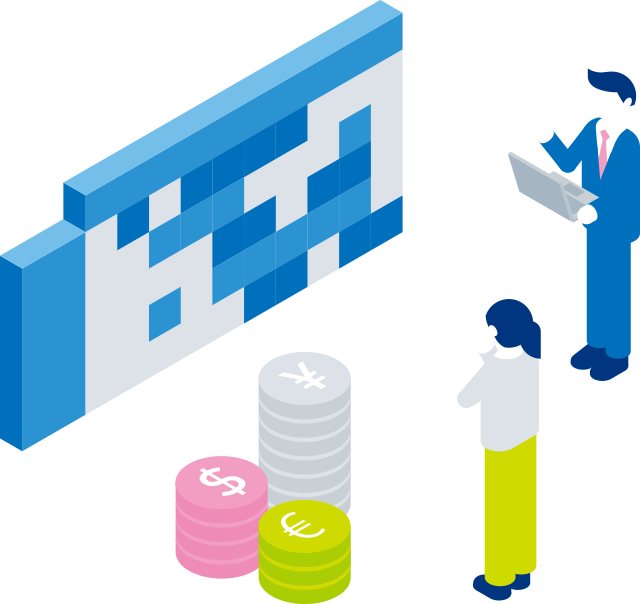 No.5

People, Culture, Organization, IT
People are the most important foundation that supports the achievement of continuous innovation, and it is a corporate proposition to create an environment that maximizes human performance. We create a source of long-term competitiveness by building systems and cultures that encourage people to challenge and grow.
View People/Culture/Organization/IT-related solutions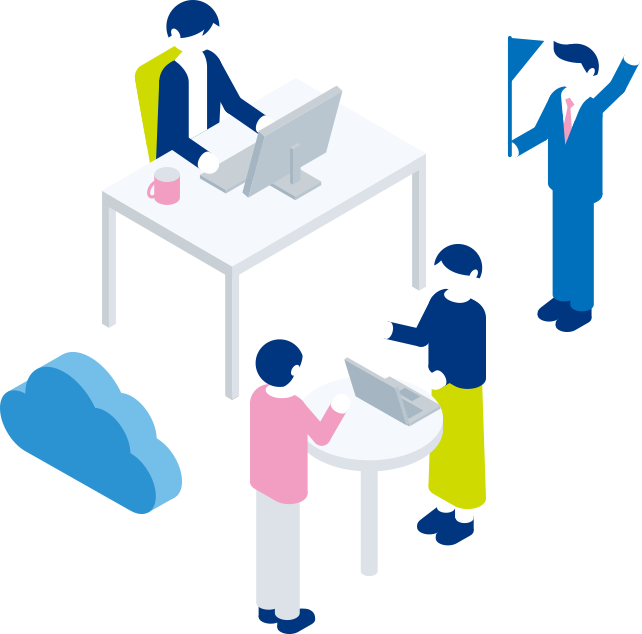 Discovering and creating new values and bringing big changes to companies and society
The solutions we provide may be executed across 5 elements of change: Strategy, Ideas, Selection, Implementation, and People/Culture/Organization/IT.
Here, we will describe each solution and introduce its related elements.
Solution index
05. People, Culture, Organization, IT
Decision-making process

We support the design and execution of the project prioitization process and Go/NoGo decisions to ensure the best results as an organization.

More

Portfolio
management

We support building a project portfolio managemt process to achieve strategic objectives.

More

Road-mapping

We support building a strategic road-mapping process to achieve long-term business goals.

More

Partnering

We support developping a business process and implementing software to achieve effective collaboration with external technologies and resources.

More

Implementation of PM (Project Management) system

Implementation of PM (Project Management) system

We support the implementation of project management software for centralizing all of project information at one place.

More

Build scheme for PMO / Directly support PMO as a PMO member

Build scheme for PMO / Directly support PMO as a PMO member

We support the implementation and execution of PMO(Project management office) to achieve an excellent operation in the project.

More

Building Project Systems

We support the transformation to project-based organization to maximize each project performance.

More

PM (Project Management) maturity analysis

PM (Project Management) maturity analysis

We asses the project management maturity of your orgazanition.

More

PM (Project Management) training

PM (Project Management) training

We provide training programs that reflect the "practice" of project management.

More

Visualization system

We support the implementation of the data visualizing software(like Qlik, Anaplan and so on) to achieve sophisticated decision making.

More